Hey friends! I have a very special treat for you today. As promised/hinted in yesterday's post, you get an up close glimpse of the author of
The No Brainer Blog
, Hayley Morgan. She's right here to share her tips on finding, creating and planning awesome content for your blog!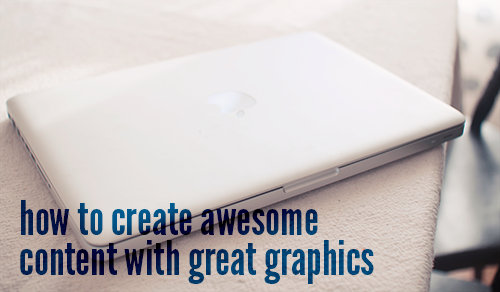 Why Create Awesome Content?
Creating memorable content is key to growing your readership. Gone are the days of relying on Search Engine Optimization to draw people to your blog. These days, I'm focusing on creating great posts that people are compelled to share with their friends. I'm never looking to write a viral post (I'm not one for banking on luck), but I'm looking to impact 15-20 people enough that they will excitedly share my work with their circles of influence. If I can do that day in and day out, eventually those drips will turn into a streams of readers.
How to Plan Awesome Content
Think of things you are passionate about. Make a list. Think of problems you see in the world around you. Make a list of the solutions. Think of those things people say you're great at. Make a list. Think of recipes you love, places you want to visit, goals you have, stories you remember. Make a list. Make lots of lists. Keep a notebook in
Evernote
with all those lists as individual notes--these notes are fodder for great posts. As you have thoughts, sentences that form, resources to use relating to those post ideas, clip to them to your "post notes". When you finally round out an idea enough, then sit down to write the post. At that point, you should have enough of a head start that you can focus on the delivery rather than the actual content.
How to Find, Plan, and Create Graphics
These days, people are drawn to posts with memorable images. They make the post more compelling to read and more natural to Pin. There are many ways to create great graphic posts. First, you can take your own images and spruce them up in an application like Photoshop or PicMonkey. Second, you can buy stock photos (or find free stock photos). I like
iStockPhoto
for that purpose, and you can buy the smallest size because you're only using it online. You can also add text to those graphics. The other option is to search online (via flickr or a simple search engine query). If you are using someone else's photo that you haven't paid for, make sure to gain direct and explicit permission to alter the photo in any way (that includes, in my opinion, to adding text or doodles).
---------------------------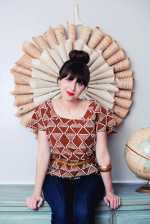 Hayley Morgan wrote newly released eBook
The No Brainer Blog
(and also,
The No Brainer Wardrobe
!). The eBook helps women cast a vision, define their voice, and refine their blog space to ultimately propel their blog to be successful on their terms. Hayley also writes at
The Tiny Twig
, a lifestyle blog inspiring women to create lives of more passion and less fuss. She recently hosted
The Influence Conference
and is launching
The Influence Network
in January 2013. You can follow her on
Twitter
, "like" her
Facebook page
, or follow her days on
Instagram
for the latest updates, resources she loves, and a peek into her life with 3 (almost 4!) boys.