Happy Friday! I feel like this past week flew by, how 'bout you?! I'm excited to share some of my favorite blogs posts and internet finds of the week, but first I want to share a quick story.
We own one car, a 2005 Toyota Prius and we love it so much we drove it to Colorado on a road trip earlier this summer! So, when my husband called me just minutes after leaving the house to drive 20+ miles to Boston for his Thursday night class and said "there's something wrong with the car," I froze. All I could respond with was "are you okay? What happened?" He explained a rather ominous light appeared on the car's screen and he read in the owner's manual the message meant the car had to be taken into a dealership. My heart sank...we just can't afford another bill.
We agreed he would go to Advanced Auto Parts to see if they could run a free diagnostic test to determine if it really needed to be taken to the dealership, while I would do some online research to see if other Prius owners had shared their experiences with the ominous red triangle with an exclamation point.
I want to say I sat and prayed without distraction while waiting for him to get home, but that's just not true. I continued to read what the possible issue could be, realizing it was likely the battery or water pump
would need to be replaced
. Neither of these had much meaning to me besides the $$$, alongside it being our only car. I was doing my best not to panic and did manage to ask God to provide.
All of which to say, the inverter (water) pump needs to be replaced,
but
we found out there is a recall from Toyota on 2004-07 Prii (is that the plural of Prius?) so that means we will be getting it repaired at no cost (insert sigh of relief here!) Oh, why do I doubt?
A few things I'm loving from around the web this week:
>>Style inspiration from
Sandy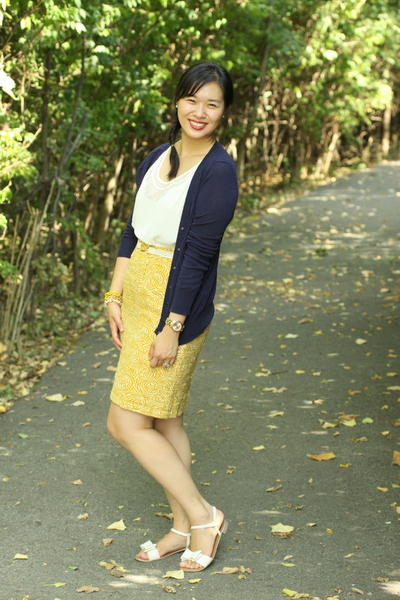 >>This
recipe
for black bean smothered sweet potatoes
>>Not one, but two new Etsy shops from two dear blogger friends!
Just in case you missed it on Instagram or Facebook yesterday, I wanted to mention August advertising spots are open. This means you can buy your own piece of real estate over there --->>> and get frequent social media shout outs (and more). For full details,
read more
.
Alright, happy weekend friends!
I'm linking with Erika for
Friday Finds & Favorites
.