I'm pumped for this giveaway from Sandy a la Mode!
She has an awesome blog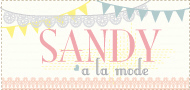 and really sweet
shop
!
She has to be one of the most friendly
people I have met in the blog world and her blog is filled with
food & recipes, great handmade shops and more!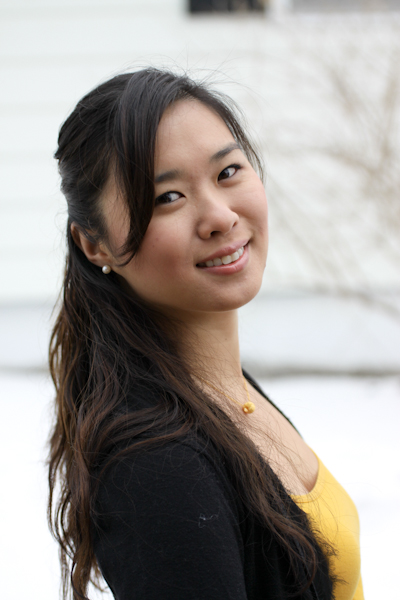 Let's get to know Sandy!
Tell us about yourself.
Hi! My name is Sandy and I'm in my mid-twenties!
I was born and raised in Michigan (Go Blue!)
but currently reside and work as a healthcare IT consultant
in Missouri with my amazing husband.
I love taking pictures of everything which is why some folks call me
"Picture Queen". Besides being behind the camera,
some of my other obsessions are drinking bubble tea, wearing dresses,
shopping, blogging, and looking at videos of cute baby animals.

When & why did you start blogging?
I first started blogging in January 2010
and have been going strong ever since!
My original intent was so I would have a place
for me to document my journey in learning how to use
my SLR, baking, sewing, and crafting.
While my blog is still about those things,
I've also added other things such as inspirations,
fashion and random stuff going on in my life!
The best thing about blogging is all of the wonderful friends
I have met from it!
The blog community is so inspiring,
creative, encouraging and supportive!
When did you open your Etsy shop?
I opened up my Etsy shop in October 2010.
I started with cabochon jewelry and have expanded to felt and fabric bows!

Where do you draw your inspiration from?
I find inspiration from just about anywhere!
Whether it's my outfit, something pretty that I see
that I must take a picture of,
or an apron in a store that I totally think I could make myself! ;)

What is your favorite city?
Ohh that's a tough one, but I am going to have to go with Taipei, Taiwan.
That is where my family is from and
I always have a good time eating up local foods when I'm there.
And not to mention the shopping! :)

Now for the moment you have been waiting for...
Sandy is giving away a
$20 shop credit
to her fabulous
shop
!
Check out some of these beauties:
patty & penny: two bow hairpins
two vintage pearl button hairpins
strawberry cobbler silver filigree ring
How to enter
visit Sandy's Etsy
shop & tell me your favorite item.
Even more ways to enter the giveaway...