I finally get to share one last post from my time in Guatemala;
On the last day of the trip, we visited the colonial city of Antigua
[about an hour's drive from Guatemala City].
The city is very quaint with cobble stone streets,
brightly painted buildings & earthquake ruins.
There were a lot of tourists
& many markets to shop.
We walked around the city to explore & do some shopping.
The photo below was taken in the town square.
Sadly, I didn't get a photo of the many markets we visited
and haggled for blankets, bags, clothing, jewelry & more.
But we did see street vendors setting up in the morning.
We enjoyed delicious coffee [& I brought some home]
...the archway is behind us, see it?
Annette even got her name on hers!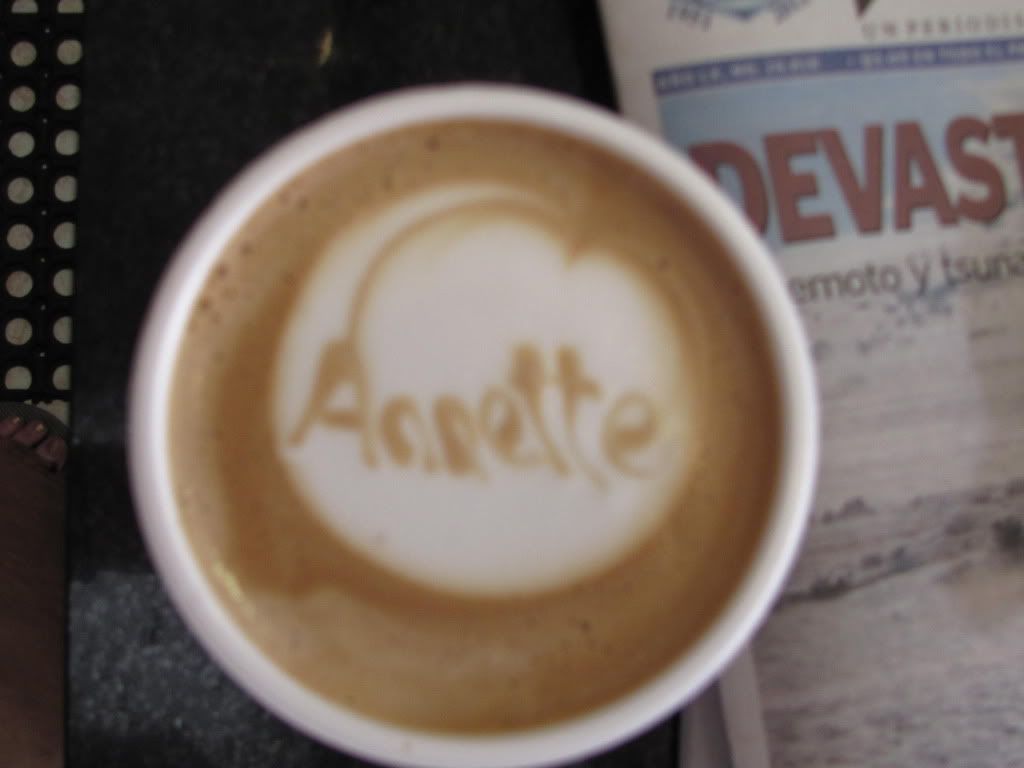 Our hotel was also beautiful; view from the balcony.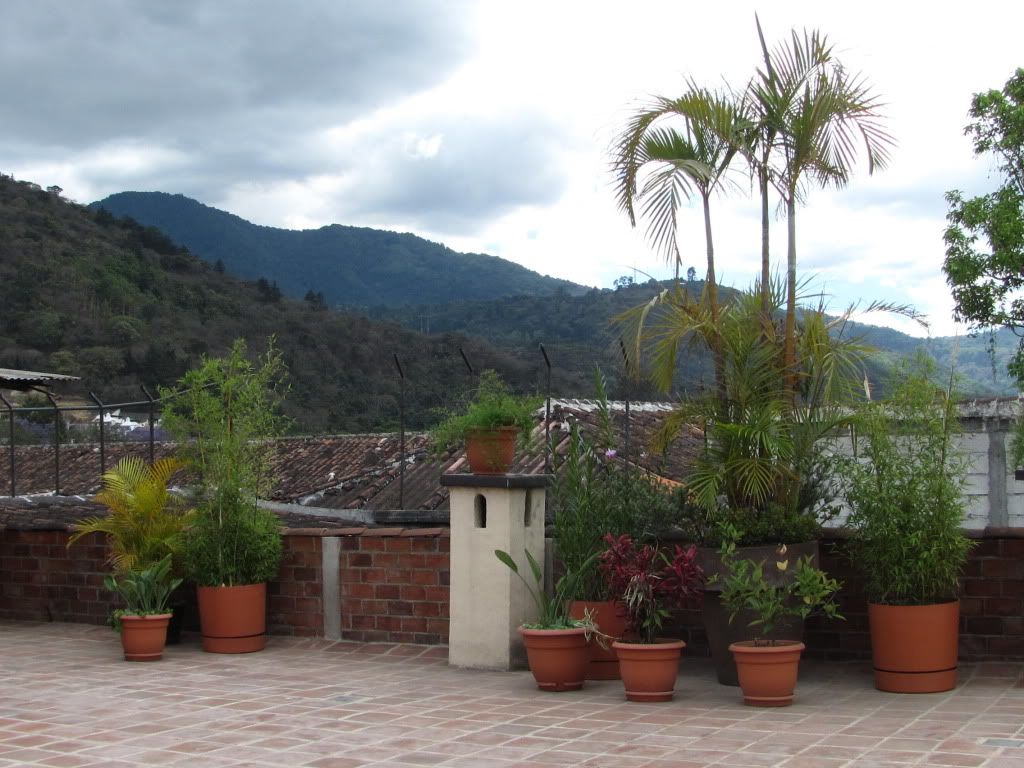 Courtyard of the hotel where we ate breakfast.
Antigua was such a beautiful city and it was sad
to spend less than 24 hours there. I hope to return one day!