tuesday posts are typically geared for #sachat and #cuad folks.
if you have no idea what i'm talking about, i'm not trying to exclude anyone.
#sachat
is a group of professionals
i've met through
twitter
over the past year or so. several of them
inspired me to start this blog. as a student affairs professional in my sixth year,
i have learned it's important to make connections within the field. initially i relied solely on professional associations like acui and acpa for those connections, which usually came once or twice a year at conferences. but someone from the #sachat community is always on twitter and just celebrated its 1-year anniversary last week- happy birthday #sachat!
last thursday, i began the first in a series being piloted this year for student leaders who work in the rondileau campus center. we're calling it "creating leaders at work" or c.l.a.w. for short.
when i started working at bridgewater state university in 2008, i was asked to bring something new to the student employee program and after implementing students as building managers throughout the 2009-10 school year, my efforts have shifted to a leadership program.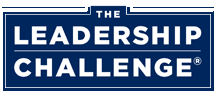 our student employee evaluations used at the end of each semester, are based on kouzes and posner's the leadership challenge, as i have mentioned before, so it seemed a good place to start when i was putting the program together. there are five practices of exemplary leadership outlined by k & p, so rather than focusing on one each time the group meets, we will incorporate them into other topics such as ethical decision making, problem solving and a service project.
during our first meeting, i introduced the leadership challenge and the students took the leadership practices inventory (lpi). we had a good discussion about each of the five practices, giving examples from movies and tv shows. they also shared how some were surprised by the inventory and which one(s) they do well and should try to improve upon. the highlight for me was a discussion spurred by one student asking

"how do we inspire a shared vision beyond just customer service?"

i'm excited to see where this group of graduating seniors takes the program.